Nantong CPPCC economic circle members visited Yiwen Technology to visit and guide
Time:2021/05/21 16:00:28
On May 19th, Gu Guobiao, Vice Chairman of Nantong CPPCC, Liu Caisheng, Deputy Secretary-General of Nantong CPPCC, Zhai Yaozhong, Director of Nantong CPPCC Economic and Technology Committee, Fan Ying, Deputy Director of Nantong CPPCC Economic and Technology Committee, and Wang Xinghua, Deputy Director of Nantong CPPCC Economic and Technology Committee , Zhang Naihua, Director of Nantong Local Finance Bureau, Lu Xuesong, Director of Nantong State-owned Assets Supervision and Administration Commission, and Jin Xin, full-time vice chairman and secretary-general of Nantong Textile Industry Association, came to Ruo for investigation. Jian accompanied the investigation and inspection of the Pan-semiconductor Industrial Park in Rudong High-tech Zone.

During the visit, he made a special trip to visit the AMTE Technology Manufacturing Center. Sun Wenbin, the factory manager of Tang Qiuqin and the director of the technical department of our company, warmly received all the guests. Factory Manager Tang introduced the basic situation of AMTE, such as personnel structure, team building, business development, talent introduction and training, to the leaders. Since its construction, AMTE Technology has made remarkable achievements, business income has been increasing year by year, and the talent training mechanism has been gradually improved. The leaders praised AMTE corporate management model and development philosophy.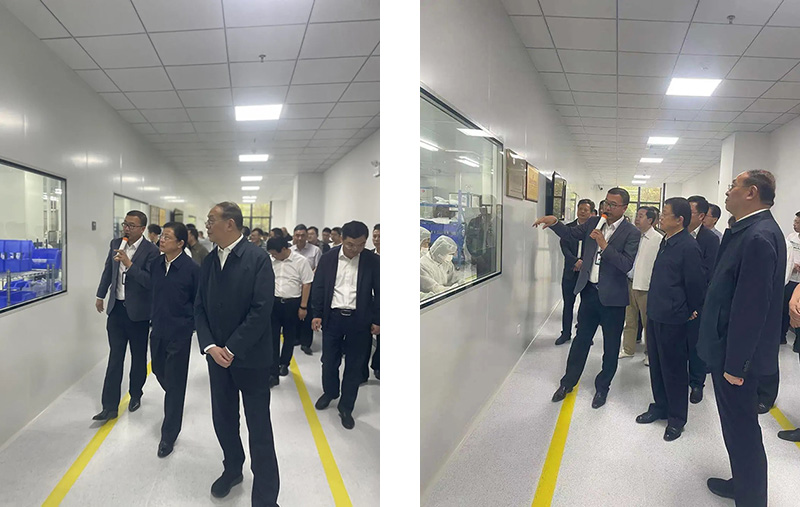 AMTE Technology will continue to thoroughly implement the spirit of the Fifth Plenary Session of the 19th Central Committee of the Party, seize opportunities and seek development under the new dual-cycle development pattern, actively promote the in-depth integration of industry, university and research, strengthen the innovation environment and innovation platform construction, and increase talent training , Continuously improve the ability of innovation, and contribute to the realization of the industry to serve the country.
BACK+